Welcome to Head Office Creative Hair Studios' news page. Here you'll find our latest announcements and updates, as well as essential salon information, special offers, inspiration and haircare advice from our talented stylists.
To be the first to hear about our news and receive exclusive discounts, click subscribe to Head Office Creative Hair Studios' newsletter. We promise to never share your details with third parties.
Take a look through our previous articles and catch up with our latest news below.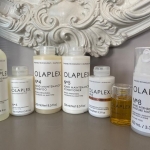 (Posted on 27/05/21)
From celebs like Kylie Jenner and Rosie Huntington-Whiteley to hair stylists and beauty journalists - everyone seems to be talking about OLAPLEX. But why? And what makes it so special?The acclaimed haircare range - dubbed by many as a miracle in a bottle - is renowned for its hair-healing abilities; turning dry and damaged hair into hair that'...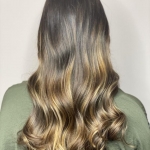 (Posted on 27/04/21)
It's official - the sun has been shining, the pubs are open (outside) and the promise of being able to go out-out with friends is back on the cards. Hurrah!And that means it's time to say goodbye lockdown roots / greys / split ends (delete as appropriate), and hello beautiful new hair. Luckily, there are a whole load of gorgeous spring hair...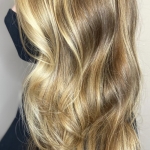 (Posted on 12/03/21)
We are absolutely thrilled to announce that Head Office Creative Hair Studios will reopen this Tuesday, 16th March. It's been a long few months without our wonderful clients in the salon, and we are so excited to be back in our happy place; creating beautiful hair and making you feel your most fabulous. How to make an appointmentIf you had...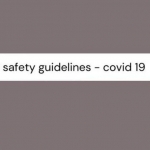 (Posted on 12/03/21)
At Head Office Creative Hair Studios we are dedicated to the health and wellbeing of our clients and our team. As such, we have put the following guidelines in place, and are adhering to all government Covid-19 requirements to provide you, and us, with the utmost protection. We kindly ask that all clients read the below before visiting the...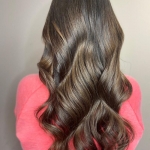 (Posted on 22/01/21)
A few weeks ago we asked you on our Instagram account if there were any lockdown hair questions you wanted us to answer. . . and wow, did you!And we totally get it. We know lots of you were booked in to start your year with a new style, banish your greys or have your extensions refitted, and then lockdown 3. 0 happened (thanks again, Covid!). So, in case...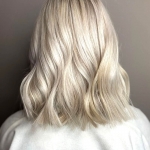 (Posted on 10/12/20)
If you're wishing for the gift of beautiful hair this Christmas, we've got you covered. Our team of 'elves' are busier than ever making sure you look and feel amazing, and, while the parties may be on pause for 2020, Christmas definitely isn't cancelled. From bouncy blow dries and balayage to hair extensions and deep conditioning treatments, we are here...