'BEST SALON FOR HAIR EXTENSIONS IN WALES'
THE SALON AWARDS
Head Office Creative Hair Studios specialises in Great Lengths Hair Extensions.
Our talented in-house extensionists offer the highest level of expertise, and are passionate about making your hair dreams become a reality - whether that's glossy, flawlessly long and lustrous lengths or thick, voluminous hair that's full of life.
As a salon we are proud partners of Great Lengths, a world leader in hair extensions. Their premium bonded, 100% human hair is synonymous with incredible quality. Renowned for their comfort and vibrancy, they are ethically sourced and long-lasting - offering the gold standard in extensions.
The hair is applied using a unique bonding system, and Great Lengths' extensions feature a keratin protein which mimics the structure of human hair. This enables it to move naturally, meaning it lasts longer and is easier to maintain. And the best bit? No one need ever know you're even wearing extensions. In fact, many of our clients refer to us as their 'best kept secret' because their friends and family have no idea.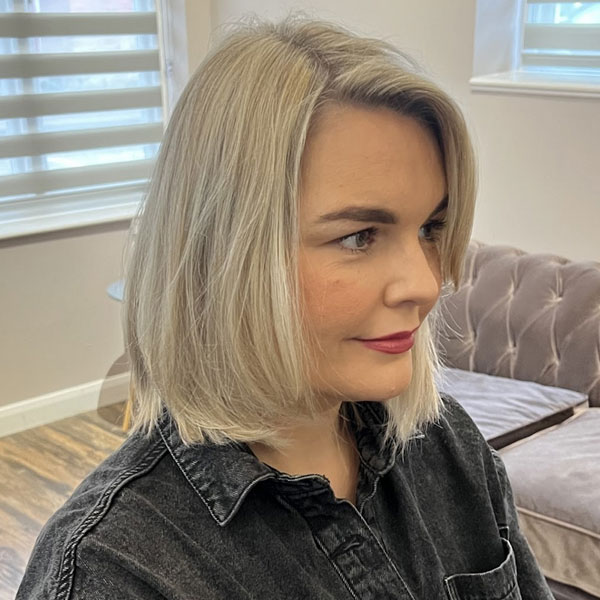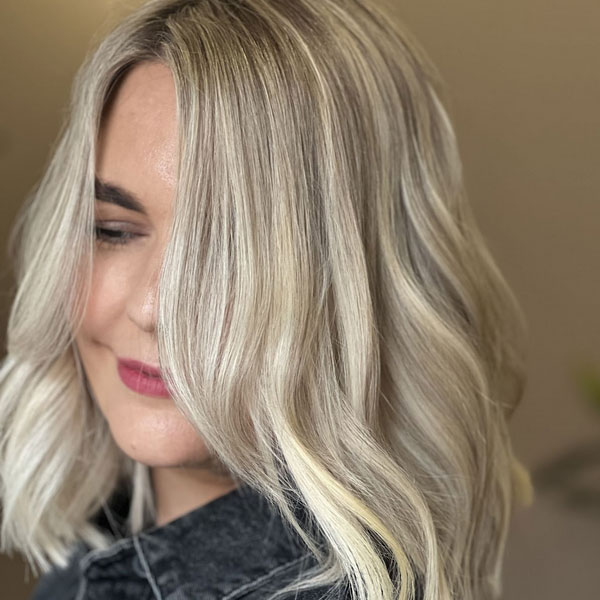 Consultation
We start each appointment with a free consultation to get to know you, the look you would like to create and how many extensions will be needed to achieve it.
Great Lengths are incredibly kind to your hair, and therefore suitable for most hair types - including those who suffer with fine, thinning hair, hair loss or breakage.
Once you are completely happy with what has been discussed, we will then order the required amount of hair from Great Lengths' HQ ready for your fitting.
Application
At Head Office Creative Hair Studios we use Great Lengths' revolutionary cold fusion application.
This clever process harnesses ultrasound vibrations to create minute, flat or cylindrical bonds which wrap around each strand of hair.
These small bonds then create a gentle, yet strong, hold that places no additional pressure to the natural hair; ensuring that even finest and most sensitive of hair is protected.
Aftercare
At the end of your fitting, we will talk you through everything you need to know about caring for your Great Lengths.
In addition, we recommend clients make an appointment 2-3 weeks after their fitting so we can check how you are getting on, and answer any questions you may have on taking care of your new hair.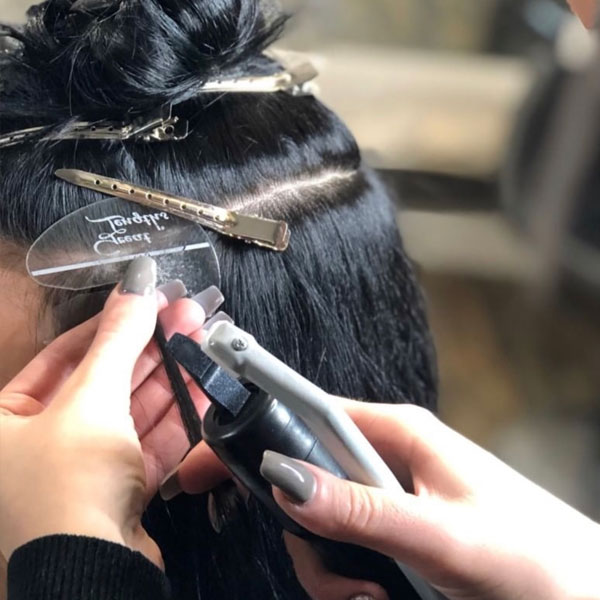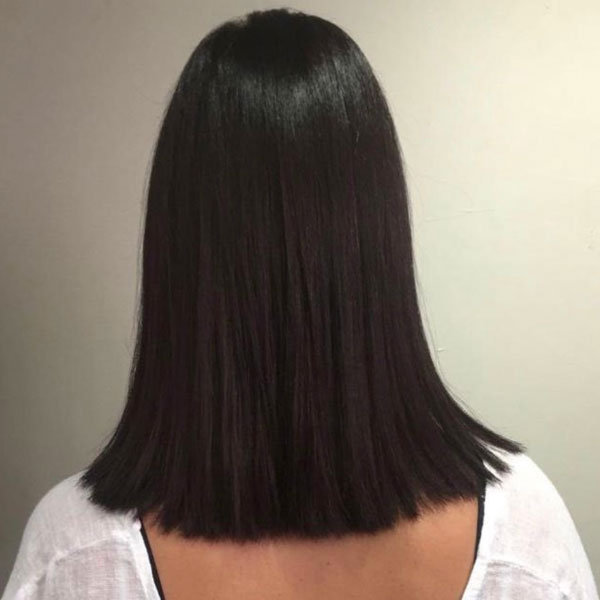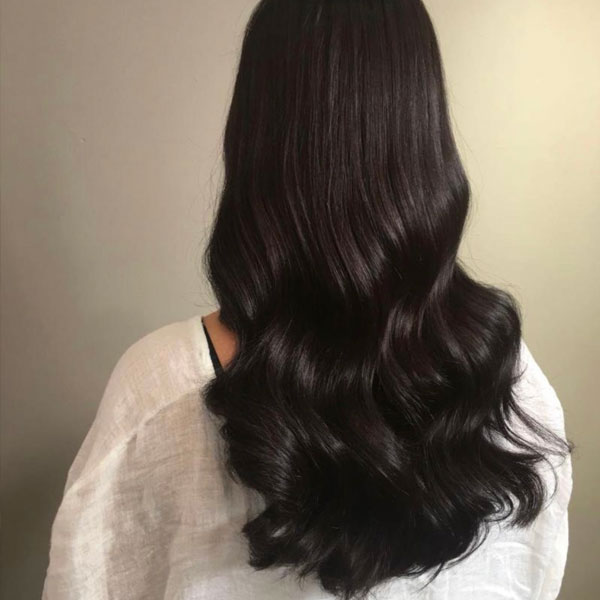 Do's & don'ts…
Don't shampoo your hair for at least 48 hours after your extensions have been fitted, as this allows the bonds to set
Do use recommended aftercare products which are designed to prolong the life and appearance of your hair extensions
Do shampoo and condition your hair at least once a week
Do dry your hair thoroughly, starting at the bonds as it is at its most vulnerable when wet
Do squeeze and pat your hair dry with a towel before beginning to dry it with a hairdryer
Do avoid excessive heat when styling your hair
Don't comb between the bond and the scalp, instead separate the bonds with your fingers on a daily basis to prevent matting
Do keep hot tools away from the bonds
Do tie your hair in a loose ponytail or plait when sleeping to prevent tangling
FAQ
Please click a question below to expand:
After your free initial consultation in the salon we will be able to provide you with an exact cost for your hair extensions. As each fitting is bespoke and based on your individual requirements, we are only able to assess this in person.
This depends on how many bonds are being fitted. If you are having half a head of extensions, for example, this generally takes around two hours to complete. You can have as many extensions as you need to achieve your desired look, even a few strands can make a HUGE difference, either by adding a splash of colour or to add a little more volume. The possibilities that hair extensions offer are endless.
We sell a range of Great Lengths' haircare products which are especially formulated to keep your hair extensions looking amazing. If you're new to the range, why not try our fantastic 'Aftercare Maintenance Pack'? This contains a whole host of goodies to keep your hair looking incredible, such as a Great Lengths shampoo, a Great Lengths hair conditioner, a bottle of Great Lengths Anti-Tap Water leave-in treatment, and a Great Lengths flat-headed, soft-bristle brush which is specifically designed to detangle your new hair.
A specifically formulated Great Lengths' removal gel gently breaks down the bonds. One of our professionally-trained extensionists will then use a specialist removal tool to slide the bond down, with no damage to your own hair.
If applied by a professionally-trained Great Lengths' stylist, and properly maintained at home, they shouldn't cause any damage to your hair.
After the removal of your extensions, you will have your hair washed with Great Lengths' products to remove any residue left by the removal gel. Your hair will be completely undamaged and look a little longer than you remember. Once you have experienced Great Lengths' extensions, we are completely confident you won't want to go without them.
Look no further, you have found us! We have years of experience making our clients' hair dreams come true with naturally beautiful extensions. Plus our award-winning salon was voted 'Best for Hair Extensions in Wales' at the Salon Awards 2020. For a full list of certified salons across the UK, you can also visit the official Great Lengths website.