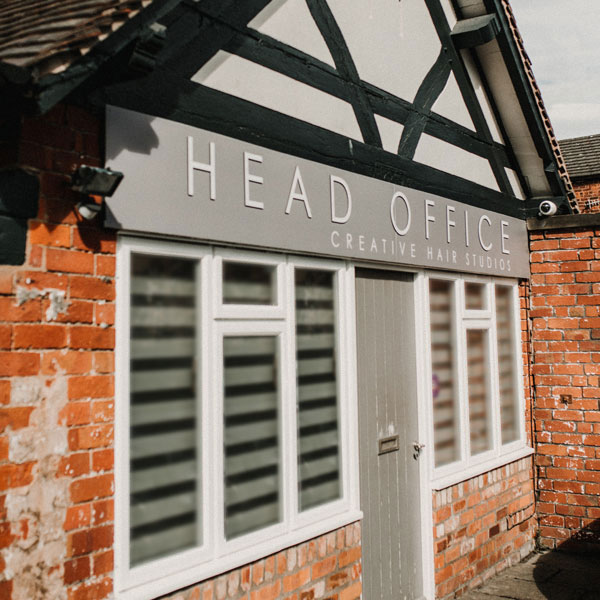 Our salon
At Head Office Creative Hair Studios, our philosophy is simple - we believe that amazing hairdressing is about more than just hair; it's about creating an exceptional experience too.
Our elegant salon, located just off Grosvenor Road in Wrexham town centre, is a reflection of this.
A fusion of exposed beams and contemporary decor, every inch has been designed to offer a warm and welcoming environment.
On arrival you'll be greeted by our friendly team who will do their utmost to take care of you from the minute you step through the door.
We are incredibly proud of our 5-star reviews and have regular clients coming to us from across North Wales, Cheshire, Wirral and Greater Manchester.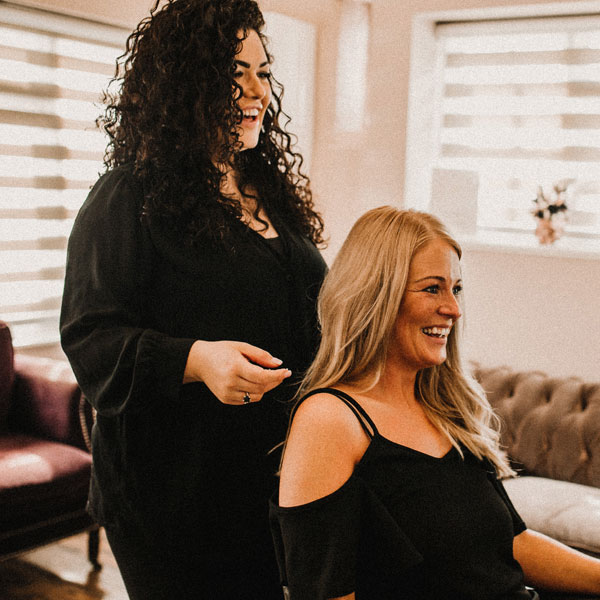 Our story
Head Office Creative Hair Studios was founded by acclaimed stylist Victoria Williams.
Recognised as one of the region's leading hair professionals, Victoria trained with world-famous hairdresser Umberto Giannini. A passionate stylist, Victoria is renowned for her vision, expertise, passion and impeccable standards.
It has been Victoria's ambition since starting out in the industry to create a flagship salon in North Wales. A place that offers clients both an outstanding service and beautiful hair.
In 2014, this dream became a reality when she launched Head Office Creative Hair Studios in Wrexham town centre.
Victoria's pursuit of perfection has been rewarded since then, and the salon has become synonymous with excellence, creativity, flawless hair and happy clients - winning a shelf full of illustrious accolades along the way.