Blonde Hair: 5 Dos and Don'ts You Need To Know This Summer
(Posted on 26/07/21
Whether it's sunshine and salt water or swimming pools and overstyling - the struggle is real for blondes during the summer.
And while we may be praying for a second heatwave, our hair definitely isn't.
"It's one of the hardest times of the year to keep your hair healthy as a blonde," explains Head Office Creative Hair Studios' senior stylist, Abi. "The sun, the sea water, the chlorine - even the way we style our hair - can all have a really damaging effect over the summer months."
Luckily, there are ways to keep your hair happy.
And, as ever, prevention is better than cure so we've collated a list of our top tips and haircare superheroes to help get you prepped (now all we need is some more sunshine!).
Here, Abi explains everything you need to know to stay safe in the summer sun...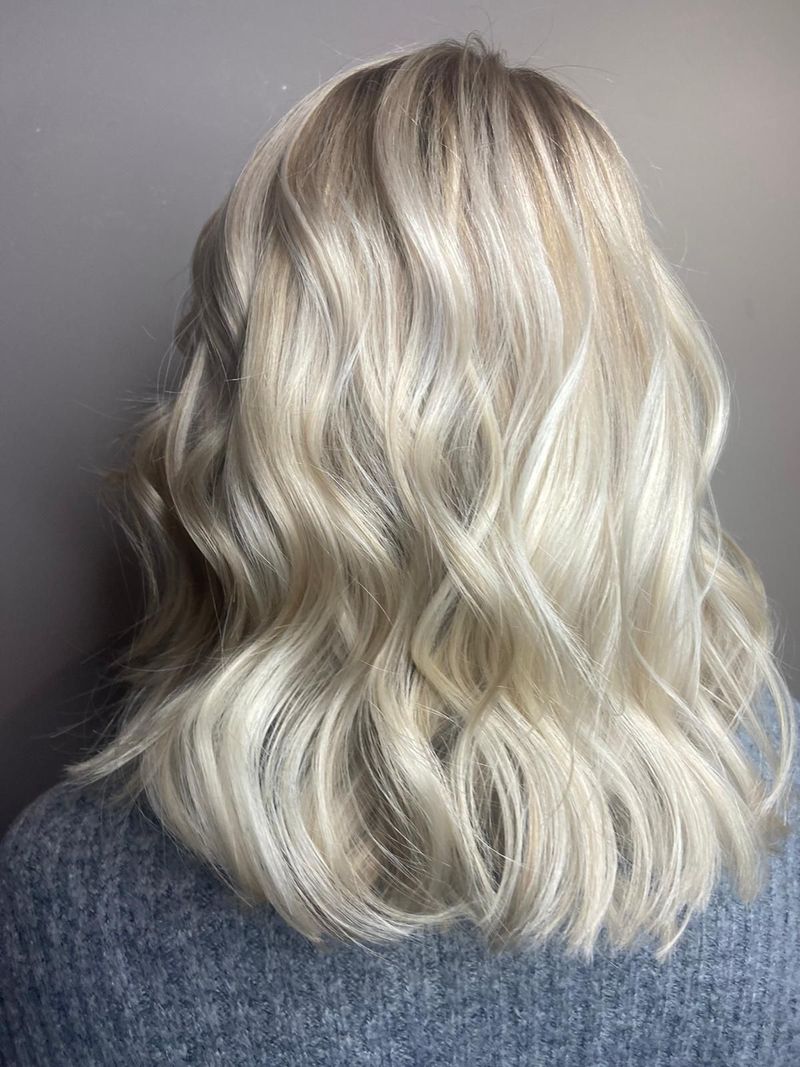 DO: USE SUN PROTECTION
It's second nature to think about our face and our body before going out in the sun - but how often do we prep our hair? Exposure to UV rays is one of the key reasons blondes experience hair damage and can cause a raft of issues.
Abi explains: "The UV rays from sunlight can make blonde hair dull, dry and brassy with cool tones turning yellowy. The good news is that there are some easy fixes to stop this happening. The first is investing in a good heat protection oil.
"Our faves include Moroccanoil Treatment, £32.85, Davines' OI Oil (great for thicker hair), £37, or Davines' OI All In One Milk spray (for fine hair), £23.50. All of these reduce frizz too, so are great for anyone who struggles with the humidity."
And don't forget your scalp either. Love or loathe hats, they're a girl's best friend in the summer and are great for protecting your parting as well as your hairline.
DO: BE GENTLE WHEN STYLING YOUR HAIR
When it's hot and sweaty and our hair is sticking to our neck - what's the first thing that so many of us do? Pull it up into a messy bun or ponytail. And while there's nothing wrong with tying your hair back, it can cause damage if you're not careful; especially for blondes.
Abi says: "The hair around the nape of your neck and hairline is fragile for blondes, but add in dryness from the sun and it suddenly becomes even more vulnerable to breakage. Make sure you swap any old-school bobbles - the type that have those little metal bits which can accidentally pull hair - for the soft, spiral kind that are super kind."
On top of that, remember to give your hair a rest from tongs, wands or any heated appliances too. Constant heat + constant heat = broken hair.
DON'T: FORGET THESE EXTRA STEPS WHEN SWIMMING
We love going for a swim as much as the next girl, but a dip in the sea or a pool can take its toll on blonde hair.
Abi explains: "Our hair is happiest when it has a ph level of 4.5-5.5, but chlorine (and salt water) can cause this to jump to a whopping 7.2-8. This leaves blonde hair open to attack from the chemicals and salt, causing loss of colour, damaged follicles, tangles, frizz and dandruff - in short, a whole heap of problems."
Here are a few simple steps you can take to minimise these effects:
Dampen your hair before going in the pool or sea - wet hair absorbs less chlorine / salt.
Wear your hair up - if you can avoid getting your hair wet in the first place, the less risk it has of being damaged.
Rinse your hair as soon as you get out of the pool or sea - this will help get rid of any salt water or chlorine.
Shampoo, seal and hydrate - a good shampoo will take your hair back to its natural ph level and seal the follicles. Finish with a moisturising conditioner.
DON'T: FORGET TO HYDRATE
Just like you, your hair can get dehydrated in the summer heat - especially if you're blonde. But, there are a few ways to give your hair a surge of moisture even in the hottest weather.
Our #1 go-to is OLAPLEX's in-salon deep conditioning treatment (£20) which strengthens and rebuilds broken hair bonds.
Abi adds: "The colouring process can cause blonde hair to become more fragile, so it requires extra effort to keep it looking its best. Our in-salon OLAPLEX treatment - which can be added onto your existing appointment or booked on its own - ensures your hair is starting summer in the best condition possible. Think of it as a pre-emptive strike. We are all about creating amazing hair that is healthy at Head Office, and the correct maintenance is a vital part of that."
A weekly hair mask at home is also crucial. We love Davines' Renaissance Circle Hair Mask, £9 (one sachet gives roughly three treatments) and OLAPLEX No.8 Bond Intense Moisture Mask, £28, both of which penetrate deep into the hair to nourish and repair.
DO: LOOK AFTER YOUR HAIR EXTENSIONS
A lot of our clients ask us how to care for their Great Lengths over the summer.
The simple answer is: exactly as you would care for your natural hair. One of the best things about real hair extensions like Great Lengths is that you can literally treat them as you would your own.
Abi adds: "Great Lengths can be cared for just like your regular hair. The main difference is that you'll need to take a little extra care of your bonds. For example, we recommend wearing your hair in a low bun or braid if you're going swimming or doing something where your hair could get tangled.
"A sulphate-free shampoo is a must if you don't already have one, along with a hair brush that has looped bristles which easily glide through hair and avoid accidentally pulling on any bonds. And don't allow your extensions to soak in the water for too long either, as this can cause the bonds to loosen."
Other than that, just remember the golden rules - keep your hair out of the sun where possible, use a heat protection oil, make sure you rinse before and after going in the sea or pool and hydrate, hydrate, hydrate!
If your blonde needs a little love this summer, call Head Office Creative Hair Studios on 01978 362816, email info@headofficehairstudios.co.uk, or send us a DM on Instagram / Facebook to book your appointment.
Latest posts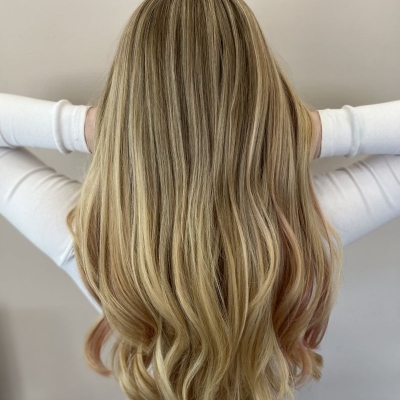 31/05/22
You've probably been given countless tips on how to look after your hair over the years. But how many...
---
03/05/22
Would you love salon-perfect hair every day? Are you obsessed with that professional feel and finish...
---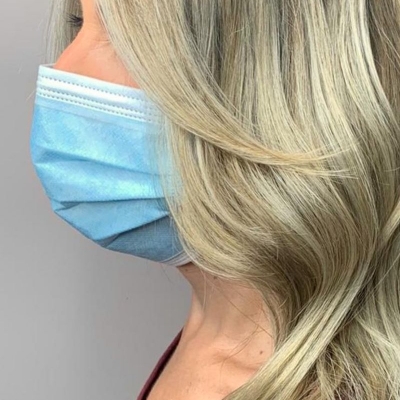 31/03/22
Curtain fringes. Blunt bangs. Side sweeps. Wispy eyebrow-grazers. Whatever you call them and whatever...
---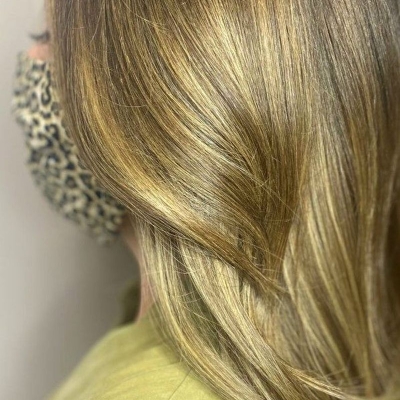 25/02/22
Have you ever seen someone with amazing hair, and couldn't tell if it was blonde or brown?If you have...
---
28/01/22
After months of behind-the-scenes planning, we're over the moon to announce that we're opening our first...