What is OLAPLEX? And why has it become the must-have haircare range for 2021?
(Posted on 27/05/21
From celebs like Kylie Jenner and Rosie Huntington-Whiteley to hair stylists and beauty journalists - everyone seems to be talking about OLAPLEX.
But why? And what makes it so special?
The acclaimed haircare range - dubbed by many as a miracle in a bottle - is renowned for its hair-healing abilities; turning dry and damaged hair into hair that's healthy, strong and radiant.
And it seems that word is getting out.
Lots of you have been in touch with us recently to ask about it, so we thought we'd explain everything you need to know in a handy little guide.
What is OLAPLEX?
OLAPLEX is a cult range of haircare products that repairs broken hair bonds from the inside out.
And don't be fooled by its minimalist packaging, these innocuous bottles of goodness are incredibly powerful.
Using a patented single ingredient (here comes the science bit - concentrate!) called bis-aminopropyl diglycol dimaleate, the products work on a molecular level to repair the disulfide bonds in hair and provide visible results.
In short, it makes every day your best hair day.
What hair issues can OLAPLEX fix?
The products can repair most types of damage - from bleach, colour treatments and hair relaxants to harm caused by UV light, hairdryers, curling tongs and straighteners.
How do I use OLAPLEX?
It's been designed to use at home, as you would with a normal shampoo, conditioner and any heat protection or smoothing oils.
Plus, there is a salon-only deep conditioning treatment that we recommend starting your OLAPLEX journey with, or using as an intensive stand-alone treatment.
How do I know which products to choose?
The products are numbered from 0-8, providing a guide as to the order they should be used in.
Here's a quick summary of each one:
No.1 and No.2 - these are the in-salon treatment which OLAPLEX recommends you start with (although you can begin using the range at home without these).
No.3 Hair Perfector - this best-selling product is a mini-treatment applied before the shampoo and conditioner to reduce breakage and strengthen hair.
No.4 Bond Maintenance Shampoo and No.5 Bond Maintenance Conditioner - a daily cleansing shampoo and restorative conditioner that repairs, hydrates and strengthens.
No.6 Bond Smoother - a leave-in reparative styling cream that hydrates, reduces frizz and protects.
No.7 Bonding Oil - the oil provides heat protection up to 232°C, as well as making hair shine and your colour more vibrant.
No.8 Bond Intense Moisture Mask - an intensive weekly hair mask that moisturises and smoothes (especially great if its been a while since your last trim).
No.0 Intensive Bond Building Hair Treatment - this has the highest dose of OLAPLEX's patented ingredient in any use-at-home product, and is designed to act as a primer for No.3.
Of course, you don't have to use the entire range to see benefits. We usually recommend starting with the shampoo, conditioner and No.3 (Hair Perfector). Need some more advice? Give our team a call or ask at your appointment, we're happy to help.
What type of hair is OLAPLEX suitable for?
From sleek, straight hair to tight corkscrew curls and everything in between, the experts at OLAPLEX have made sure it's suitable for all hair types and ages.
Do you offer the in-salon OLAPLEX treatment at Head Office Creative Hair Studios?
Yes, we absolutely do. It can be booked as an intensive stand-alone 20-minute treatment or added on to your hair appointment.
We also offer it as a regular treatment for clients who need some 'hair rehab'.
This is perfect for anyone who is thinking of having a colour makeover, or wants to achieve a lighter shade of blonde and needs to repair any damage to their hair first.
What makes OLAPLEX special?
Ahh so many things! From our point of view as hair stylists, it makes our clients' hair healthy, strong and in an optimum condition to style or apply colour to.
This means that we can achieve the best possible results for you, and take your hair further without compromising its integrity.
What keeps clients coming back to OLAPLEX is how amazing their hair looks and feels. Glossy, healthy and protected from future damage. A little goes a long way too, so they are also cost effective.
On top of all that, OLAPLEX products are cruelty-free, free of parabens, sulfates, phthalates and phosphates.
Where can I buy OLAPLEX products?
We stock a selection of OLAPLEX products in the salon, along with gift sets and kits. You can either pick some up at your appointment, or give us a call and we will happily arrange a date and time for you to collect them from the salon.

Would you like some advice on starting your OLAPLEX routine? Call Head Office Creative Hair Studios on 01978 362816, email info@headofficehairstudios.co.uk, or send us a DM on Instagram / Facebook to find out more.
Latest posts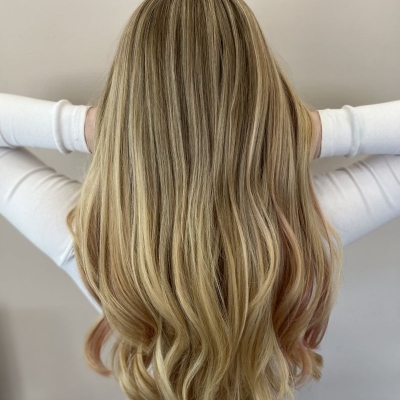 31/05/22
You've probably been given countless tips on how to look after your hair over the years. But how many...
---
03/05/22
Would you love salon-perfect hair every day? Are you obsessed with that professional feel and finish...
---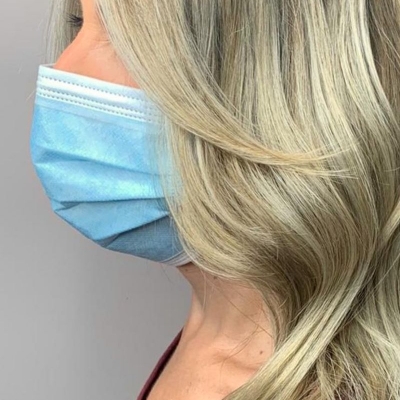 31/03/22
Curtain fringes. Blunt bangs. Side sweeps. Wispy eyebrow-grazers. Whatever you call them and whatever...
---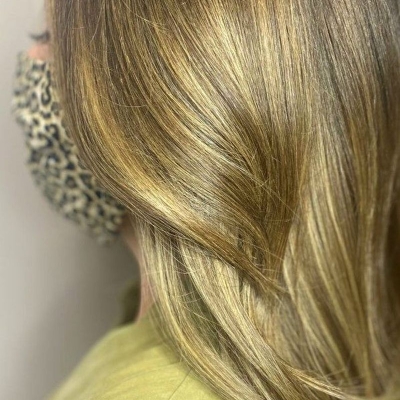 25/02/22
Have you ever seen someone with amazing hair, and couldn't tell if it was blonde or brown?If you have...
---
28/01/22
After months of behind-the-scenes planning, we're over the moon to announce that we're opening our first...