You asked, we answered - our ultimate lockdown FAQs
(Posted on 22/01/21
A few weeks ago we asked you on our Instagram account if there were any lockdown hair questions you wanted us to answer...and wow, did you!
And we totally get it.
We know lots of you were booked in to start your year with a new style, banish your greys or have your extensions refitted, and then lockdown 3.0 happened (thanks again, Covid!).
So, in case you missed it, we thought we'd create a handy little directory of the most popular questions that you wanted us to answer.
From how to help keep hair extensions healthy, and the best TLC treatments at home to whether we're taking bookings - here's everything you need to know...
Are you currently taking bookings?
At the moment we aren't able to, but we do have a waiting list. If you'd like us to add your name to this, send us a message with your ideal appointment on (ie. day, time, the service you're looking for, and preferred stylist). Rest assured, that as soon as we have a reopening date, we'll be doing everything we can to get everyone booked in. And, if you had an appointment that was cancelled in December or January , don't worry - your name is already at the top of that list!
Can I still buy hair products and gift vouchers from Head Office?
Absolutely! We've had lots of you get in touch to ask this question (thanks so much for your support, it honestly means the world), and have set up a 'click and collect' service. Simply send us an email or DM with the details of what you'd like, and we can arrange a day and time for you to collect your items.
Will I be able to use my Head Office £10-off voucher meant for January when you re-open?
Yes, of course, we're happy to honour these for any appointments in the first month that we re-open.
When will you be open again?
We would love to be able to answer this question - believe us! Right now, we just don't know. The minute we find out though, you can guarantee that Tori and Leah will be back in action, phoning everyone on our waiting list and getting you all booked in as fast as possible.
What advice would you give me about colouring my hair at home?
Gaaaah, the question every stylist dreads! Honestly, if you can wait until we reopen please, please do.
It's so hard for us to give you the right advice as everyone's hair is so different; from coloured or bleached hair that's naturally fine to coarse strands peppered with greys, there is no size fits all answer.
In the meantime, we LOVE Wella's Colour Fresh Mask (£17). It comes in 11 shades - including one for balayage - and instantly revives dull hair that's lost its shine. Apply evenly to towel dried hair after shampooing, leave for 10 minutes and viola - you'll be left with vibrant, glossy and nourished hair that has a hint of colour which gradually washes out.
It's so gentle you can even use it every week. (We currently have a range of these in stock, so drop us a line if you would like advice on the best shade for you, and to arrange a 'click and collect' slot).
What products can I use to stop my blonde hair going yellowy?
So many of you asked this! We know those of you with blonde hair have a phobia of it going yellow between salon visits, BUT, the good news is it's super easy to avoid this happening.
First things first, make sure you're using a professional shampoo and conditioner - our faves include the NOUNOU and MINU range by Davines or OLAPLEX No 4 and No 5 - which are designed to support coloured hair and increase its longevity.
If your hair is already looking a little brassy though, get those beautiful icy tones back with an at-home-treatment like Wella's Pearl Blonde or Lilac Frost Colour Fresh Masks. The treatments use a clever anti-yellow formula that neutralise warm tones, and keep platinum tones looking perfect until you're back in the salon seat.
Please can you do some training courses?
Watch this space...we have some exciting plans in the pipeline!
What are the best products for a bit of hair TLC in between salon visits?
This is a toughie to answer as everyone's hair is so unique, but if we had to recommend one product it would be The Circle Chronicles Hair Masks by Davines.
At £8, these little beauties are the perfect lockdown treat and indulgence for your hair. There are seven masks in the range, with each one designed to work wonders on specific hair woes. And, they're so good in fact, that they've already sold out across a number of online sites, but shhh...we still have some in stock!
Ideally, we'd suggest using a hair mask like this once a week to really penetrate and repair hair cuticles - especially on coloured or bleached hair. Not sure if this is right for you? Have a specific concern that you'd like our advice on? We are here to help. Send us a message and we'll be in touch.
I was due to have my extensions re-fitted in December / January, what shall I do?
Whatever you do, don't try to take them out at home. We promise it will do you far more damage than good.
Instead, focus on maintenance - invest in some professional shampoo and conditioner products (we rate Great Lengths, OLAPLEX and Davines for hair extensions), and stay on top of brushing your bonds so they don't get tangled.
And, make sure you're on our waiting list to have your extensions removed and refitted as soon as we reopen. Still feeling worried? Get in touch, and we can arrange a phone consultation with our hair extensions specialist, Rachel, who can provide you with one-to-one advice.
What are you and the team up to?
We're here (virtually at least!) - staying safe, answering your questions and taking care of your hair via our 'click and collect' service. We're also spending far too much time scrolling through our photos of your beautiful hair, daydreaming about what we'll do when we reopen.
What do you miss most about being closed?
Our amazing clients, creating gorgeous hair and each other. We always say that the salon is our happy place, and we can't wait to be back in the (hopefully) not too distant future.
If you have any hair care questions, or would like us to add you to our appointment waiting list, email info@headofficehairstudios.co.uk or send us a DM on Instagram or Facebook.
Latest posts
03/05/22
Would you love salon-perfect hair every day? Are you obsessed with that professional feel and finish...
---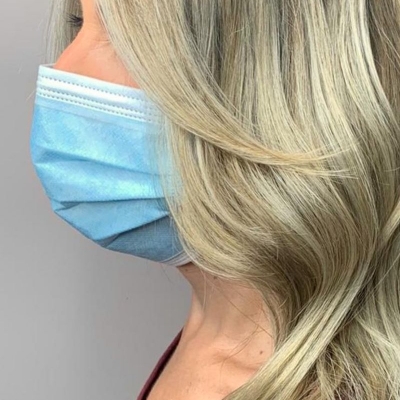 31/03/22
Curtain fringes. Blunt bangs. Side sweeps. Wispy eyebrow-grazers. Whatever you call them and whatever...
---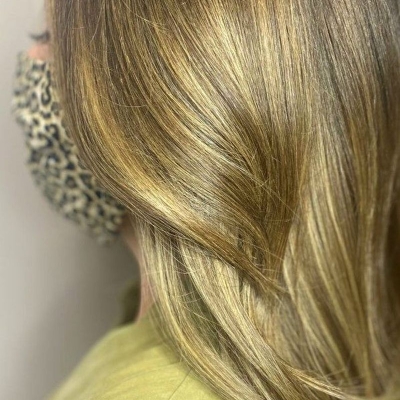 25/02/22
Have you ever seen someone with amazing hair, and couldn't tell if it was blonde or brown?If you have...
---
28/01/22
After months of behind-the-scenes planning, we're over the moon to announce that we're opening our first...
---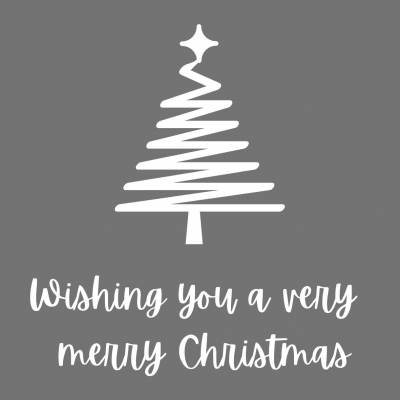 16/12/21
Ahh we love this time of year!The twinkling trees, Mariah on the radio and the smell of Tori making...