Let's Talk About Female Hair Loss (And How You Can Treat It)
(Posted on 30/08/21
From Lauren Pope and Jesy Nelson to Viola Davis, there are a long list of female celebs who have suffered with hair loss.
And they're not alone.
It's estimated that over 8 million women in the UK experience this.
For many it can be a distressing time, and understandably so.
That's why, as part of National Hair Loss Awareness Month, we wanted to talk about it.
Whether it's caused by post-baby hormones, stress or an illness - hair loss is something we can encounter at any stage of our life.
The good news for the majority of women is that it's temporary, and there are things you can do to help.
If this is something you're concerned about, read our essential guide to female hair loss (below), why it happens and how to give your hair exactly what it needs.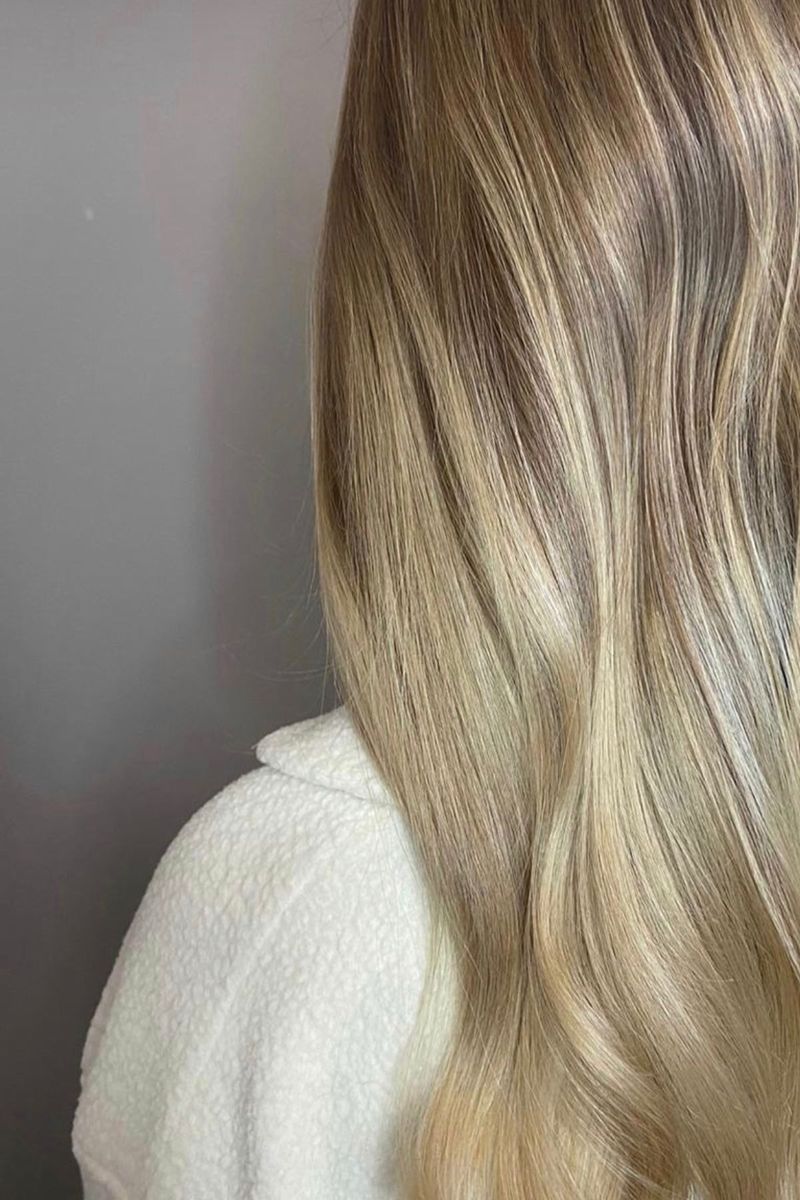 How much hair is normal to lose?
On average it's normal for women to shed between 80-100 hairs a day.
If you have shorter or fine hair this can appear a little less, while women with longer or thicker hair may shed more (sometimes up to 200 hairs when washing it - as we're no doubt your shower plug and vacuum cleaner can be proof of).
As a general rule of thumb though, losing anything over 100 hairs a day is considered excessive.
What causes hair loss?
Where do we start...so many things. Stress, illness, shock, trauma, weight loss, an iron deficiency, or conditions like alopecia and female pattern hair loss - there is a long list of reasons.
Usually it's the result of one of three key underlying factors - 1) hormonal changes 2) a medical condition, or 3) ageing.
A few of the most common causes we see with our clients, are post-pregnancy hair loss (which can actually last around six months), menopause, stress or illness.
We've also seen an increase in women saying they've found their hair has become thinner after having Covid too.
I've heard people say that hair grows in a cycle, what does that mean?
Our hair grows in four stages, these are known as the:
Anagen phase - a period of growth, where the hair is actively growing.
Catagen phase - a short, transitional phase where growth slows down.
Telogen phase - a stage when your hair 'rests' and new hair grows beneath it.
Exogen phase - the final stage when your resting hairs start to fall out and enable the new hair to grow.
It's completely natural, and each hair follicle goes through this process at different times so it normally goes unnoticed. For optimum hair growth, however, our hair needs to stay in the anagen phase for as long as possible.
How can I treat hair loss?
There are lots of simple things you can do to help ensure your hair is getting everything it needs.
Sleep - we appreciate this is a lot easier said than done for many of us (especially new mums), but sleep is super important. Aim to get at least 8 hours shut eye every night, whenever possible, to maximise your hair health.
Diet - a healthy, balanced diet is crucial to the condition of our hair. If we don't give our bodies the right vitamins, minerals and nutrients this in itself can lead to hair loss.
Sunlight - aim to take a 15 minute walk on sunny days (avoiding the midday period during summer) to top up your vitamin D and help new hair growth.
Hairburst Hair Vitamins - this range of supplements contains the essential vitamins and minerals needed to keep your hair in the growth phase for longer. They cleverly work from the inside out, and encourage healthy hair growth. Available to buy at most health stores and online.
Biotin - one of the best known vitamins believed to boost hair growth is a B-vitamin called biotin. It stimulates keratin production in hair and can support its healthy growth. You can pick biotin supplements up from most health stores and online.
Nioxin - this specialist range of products / treatments from Wella is specifically formulated to tackle hair thinning. It's also endorsed by the Institute of Trichologists, and is loved for its ability to help achieve fuller, thicker hair. Prices start at £34 for a trial kit, call our team for more info or to order yours.
Will my hair grow back?
The good news, in most cases, is that hair loss is temporary.
Can I still colour my hair if I'm experiencing hair loss?
If the overall condition of your hair is healthy enough, absolutely.
We will check this at the start of your appointment and advise on our recommendations for colour treatments.
If you have any concerns at all, please give us a call and we'd be happy to chat about this further.
What are the best hair styles for women with hair loss?
We start each appointment with a one-to-one discussion to assess what style is best for you.
It might be a new cut, but it could also be something simple like changing the side of your parting, or learning how to blow dry your hair in a different way.
We use our knowledge and experience to make sure you leave the salon feeling confident and happy with your hair.
Is it safe to use hair extensions if I have hair loss?
The short answer is yes, and many of our Great Lengths' clients use them for this very reason.
It's especially popular with women suffering from loss of volume who want to give their hair a little boost while waiting for it to grow back. One of the reasons that we love Great Lengths' is because they have been scientifically proven not to cause damage when applied, maintained and removed correctly.
In fact, many women find that their hair has grown and gotten thicker when wearing them. You can contact us for a free consultation to assess your suitability and find out more.
I think I'm losing too much hair, what can I do?
If you're at all worried about your hair loss, please, please, please don't suffer in silence.
Give our team a call at the salon, get in touch with a professional trichologist and check out the latest NHS advice on when it's important to see a doctor.
In the meantime, don't worry - we'll get through this together.
To talk to us about your concerns or to book an appointment, call 01978 362816, email info@headofficehairstudios.co.uk, or send us a DM on Instagram / Facebook.
Latest posts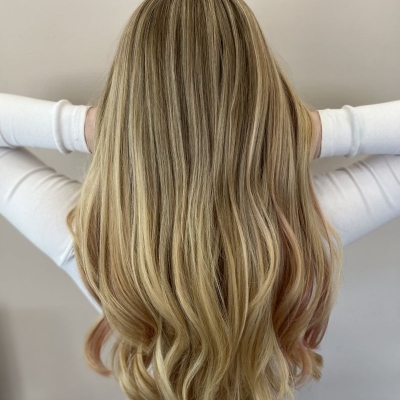 31/05/22
You've probably been given countless tips on how to look after your hair over the years. But how many...
---
03/05/22
Would you love salon-perfect hair every day? Are you obsessed with that professional feel and finish...
---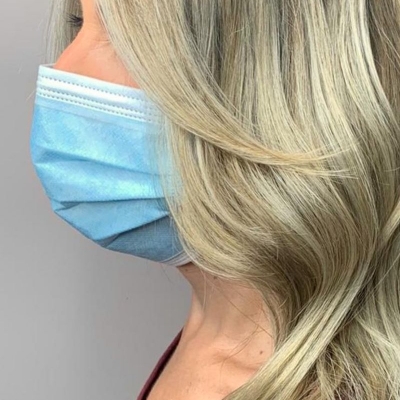 31/03/22
Curtain fringes. Blunt bangs. Side sweeps. Wispy eyebrow-grazers. Whatever you call them and whatever...
---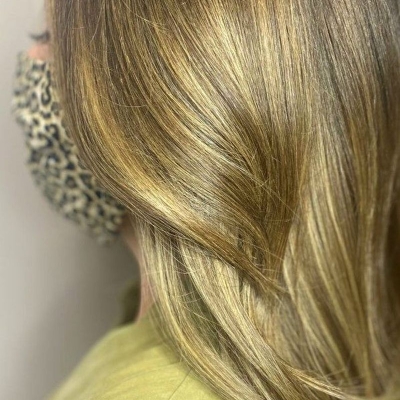 25/02/22
Have you ever seen someone with amazing hair, and couldn't tell if it was blonde or brown?If you have...
---
28/01/22
After months of behind-the-scenes planning, we're over the moon to announce that we're opening our first...