How to master a 3-minute messy bun
(Posted on 30/11/21
On paper, a messy bun should be one of the easiest hairstyles to get right.
I mean, it's messy right?!
As anyone who's ever tried this style will tell you, however, there is a difference between 'bad' messy and 'good' messy - and it can easier said than done to achieve the latter!
It is a godsend at this time of year though. Rainy school run? Perfect choice. Slept late and only have minutes to get ready for work? Look no further.
And, the good news is that the more you do it, the simpler and quicker it becomes too.
So, grab a few bobby pins, a couple of bobbles and get ready to start...
STEP 1
Prep your hair with a burst of dry shampoo / texturising spray if it's just been washed or if you have naturally smooth hair.
Part in the centre and separate your hair into two sections (as if you were about to put them into pigtails).
Taking one section at a time, wrap the bobble around your hair as high as you can and pull into a half ponytail.
Once finished, this should roughly look like you have two fan-shaped 'loops' on the top of your head.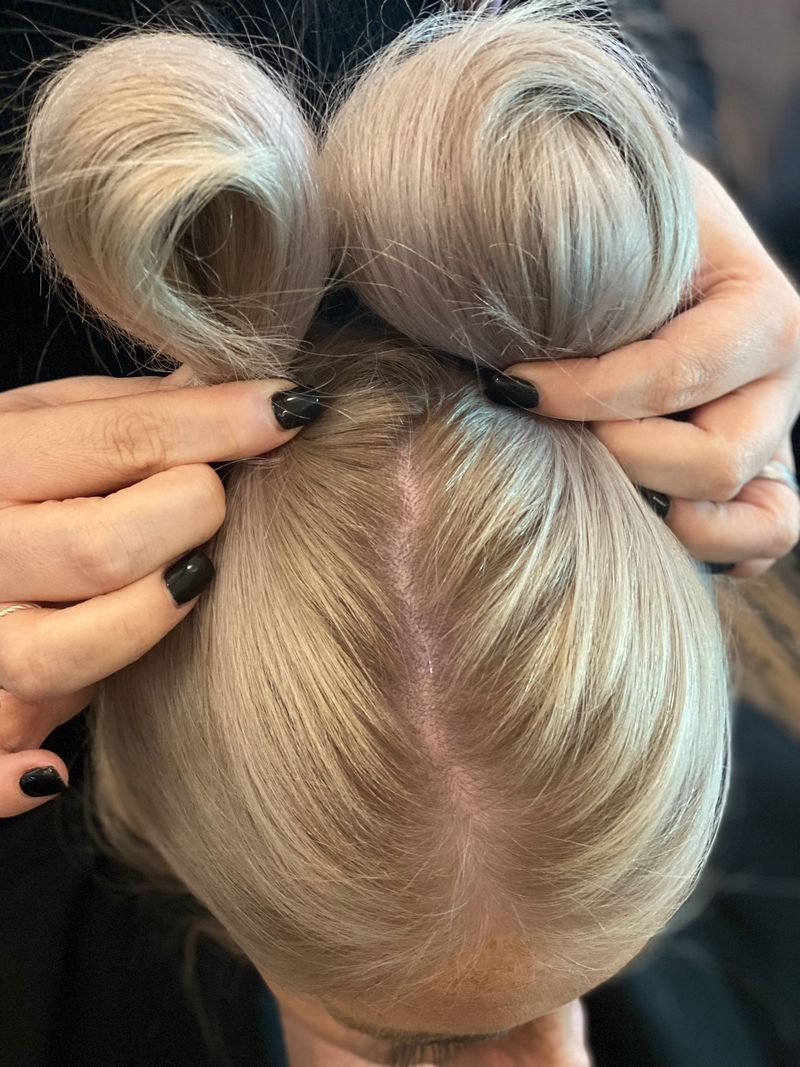 STEP 2
Take one of the 'loops' and pull it through the middle of the other.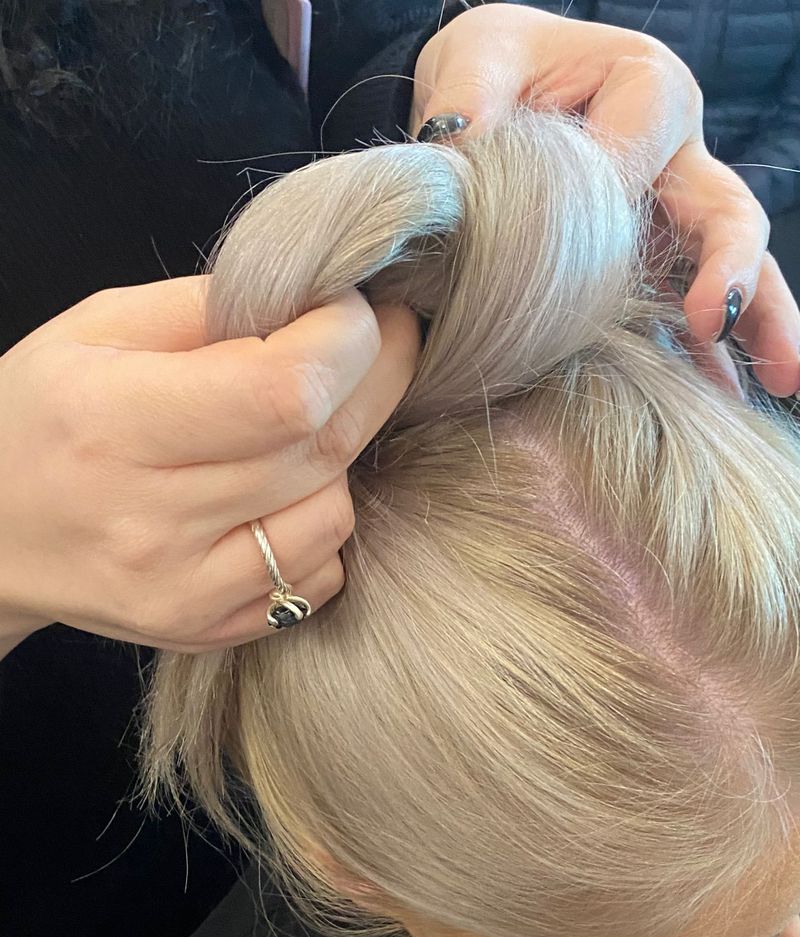 STEP 3
Arrange into a messy bun shape, and use bobby pins to secure. Keep the hair that's not in the bobble to one side.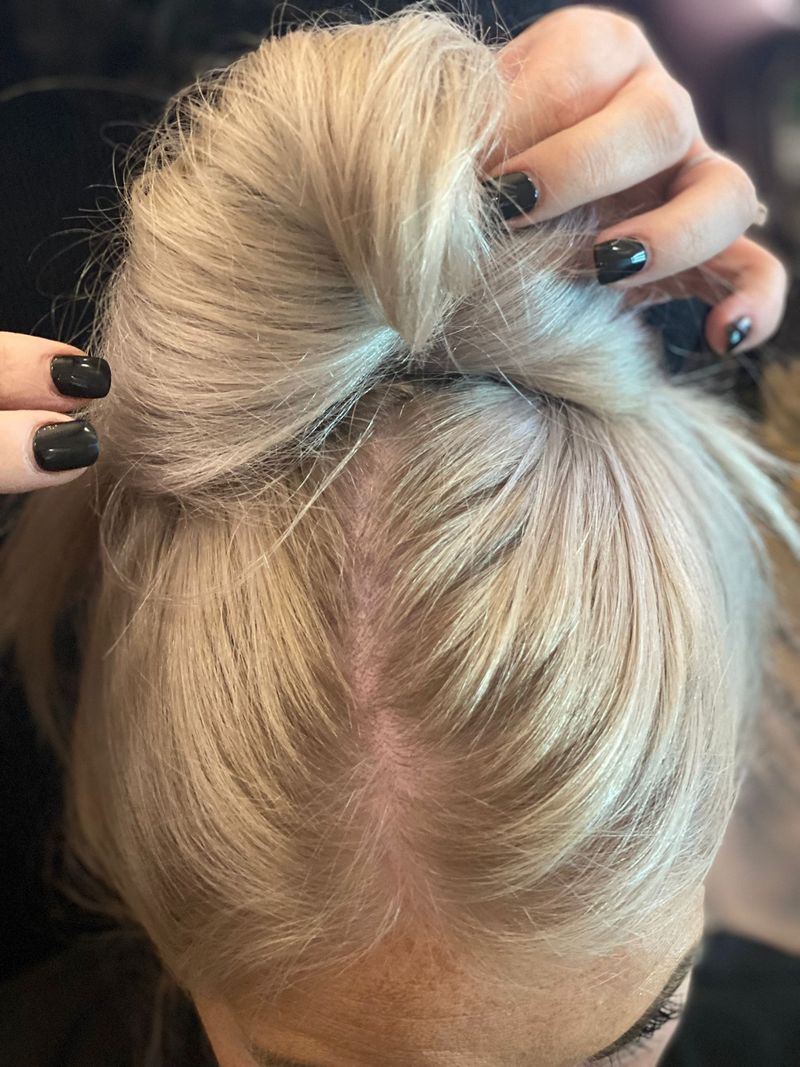 STEP 4
With this remaining loose hair, sweep it around the base of your bun and tie in a knot at the back of your head.
If you have long hair you may be able to do this twice and leave it as it is.
For those with shorter hair, secure with bobby pins.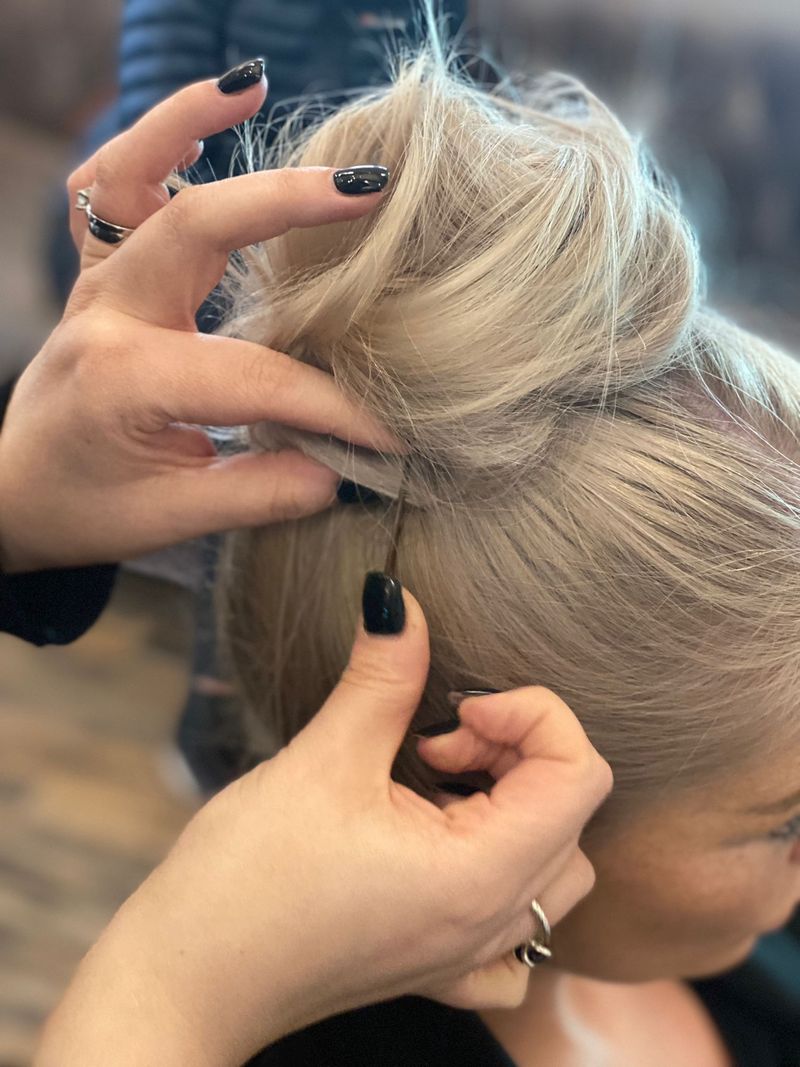 STEP 5
Check you're happy with how it all looks.
If the hair that's been pulled back into the bobbles looks too neat, use your fingers - or the long end of a back combing brush - to gently pull a few sections up to create a bit of texture.
Spritz with a bit of hairspray to hold in place all day - and viola, you're done!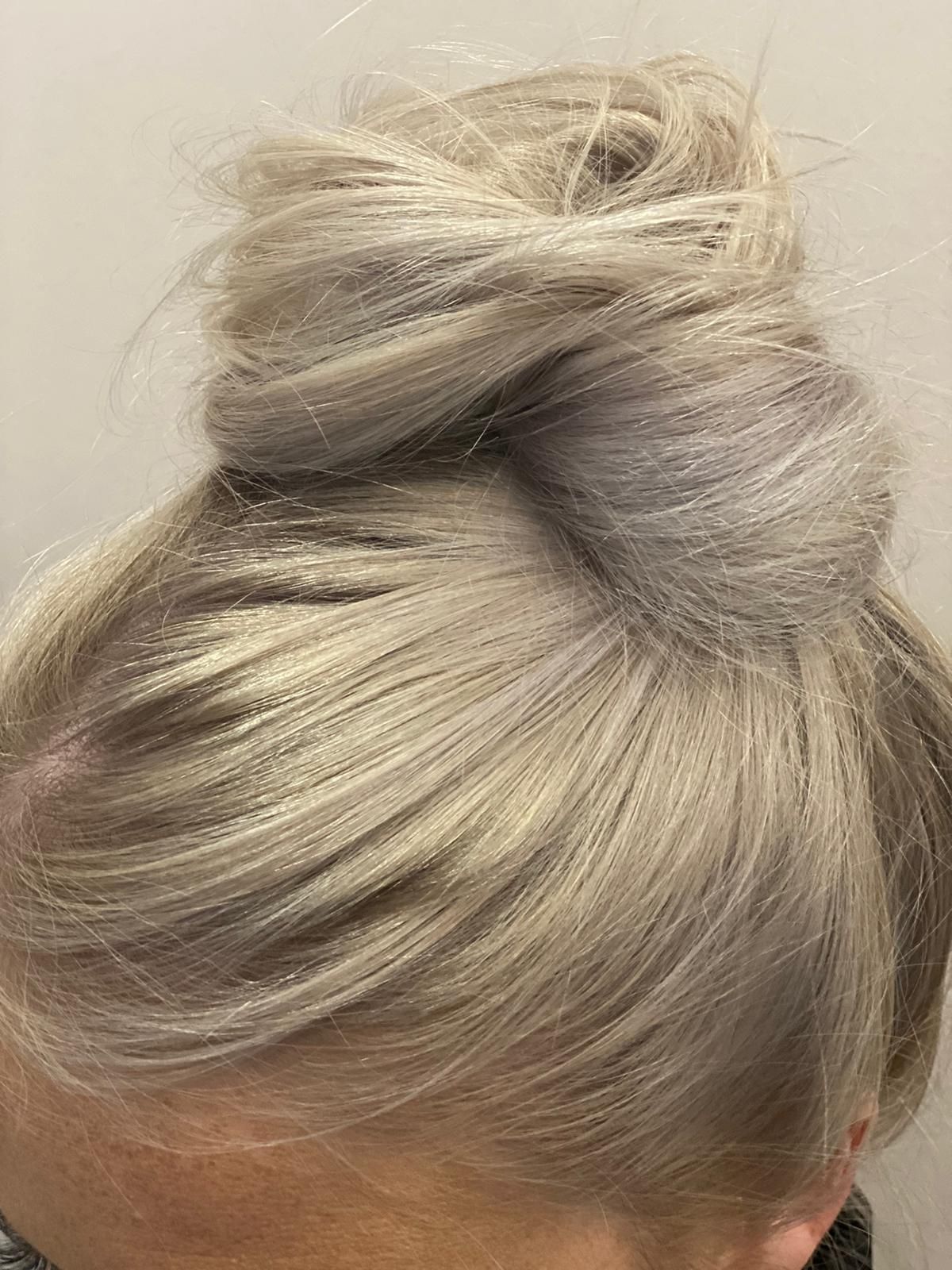 MESSY BUN HACKS
If you have fine hair, try swapping your normal bobbles for thin, satin scrunchies to create extra volume. You could also opt for one half ponytail instead of two.
Plagued by short baby hairs that stick out? Lightly mist a backcombing brush with hairspray and brush any rogue strands into place. A clear hair mascara can also work well here.
Shorter hair can often fall out of bobbles and end up trailing down your neck. To hold in place, gather into a small clear plastic bobble and tuck into your hair to hide, or secure with a clip / bobby pins.
For those with heavy or thick hair, always use bobbles to help keep your bun in place.
TO BOOK AN APPOINTMENT, CALL HEAD OFFICE CREATIVE HAIR STUDIOS ON 01978 362816, EMAIL INFO@HEADOFFICEHAIRSTUDIOS.CO.UK OR SEND US A DM ON INSTAGRAM OR FACEBOOK.
Latest posts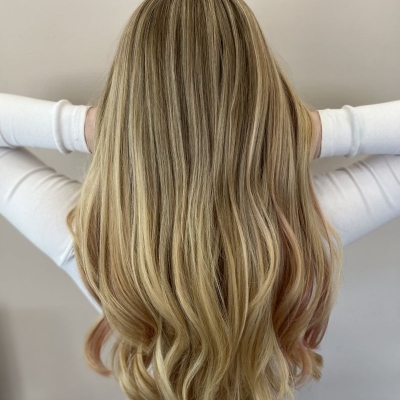 31/05/22
You've probably been given countless tips on how to look after your hair over the years. But how many...
---
03/05/22
Would you love salon-perfect hair every day? Are you obsessed with that professional feel and finish...
---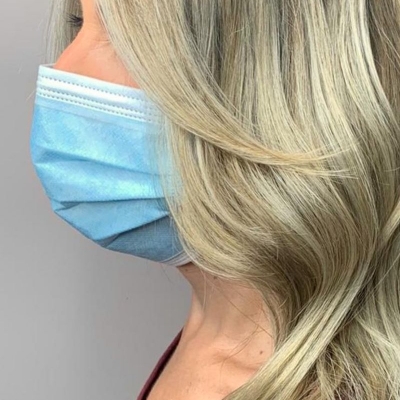 31/03/22
Curtain fringes. Blunt bangs. Side sweeps. Wispy eyebrow-grazers. Whatever you call them and whatever...
---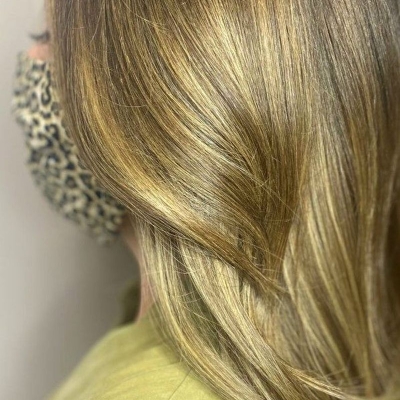 25/02/22
Have you ever seen someone with amazing hair, and couldn't tell if it was blonde or brown?If you have...
---
28/01/22
After months of behind-the-scenes planning, we're over the moon to announce that we're opening our first...