Christmas Opening Hours & Last-Minute Gifts that will 'Sleigh'
(Posted on 16/12/21
Ahh we love this time of year!
The twinkling trees, Mariah on the radio and the smell of Tori making her famous hot chocolate in the salon.
We'll be here right up until Christmas Eve helping you look and feel your most amazing too.
(I mean, who knows when your Christmas wish of bumping into a certain Ryan Reynolds or Rob McElhenney might come true...).
Make sure you pop in if you're out doing your Christmas shopping as well.
We have perfect presents for everyone - from gift vouchers and stocking fillers to that OLAPLEX gift set you've been secretly hoping Santa will treat you to.
For a full list of our Christmas opening hours and gift inspo that will sleigh, keep reading...
HAIR APPOINTMENTS
Wow, you guys are keeping us busy this Christmas!
We are now booked up until we close on December 24th, but things are often changing on a daily basis at the moment.
To check our latest availability give our team a call, or keep an eye on our Insta and Facebook accounts for any last-minute cancellations.
HEAD OFFICE GIFT VOUCHERS
Give someone special the gift of gorgeous hair this Christmas with a Head Office voucher.
You can choose to gift a specific service or select your own value, simply pop into the salon to pick yours up.
And best of all, they come in a beautifully packaged gift envelope ready to pop under the tree!
CHRISTMAS GIFTS
If you're looking for the perfect last-minute presents, we have you covered.
Here are a few of our bestsellers.
STOCKING FILLERS:
The Quick Fix Circle Hair Mask, £8.50, by Davines
Moroccanoil Magical Minis, £14.85
No. 3 Hair Perfector, £26, by OLAPLEX
GIFT SETS:
OLAPLEX Healthy Hair Essentials Shine Bright Set, £60 - (includes a No. 3 Hair Perfector, No. 4 Bond Maintenance Shampoo, No. 5 Bond Maintenance Conditioner and No. 7 Bonding Oil).
Moroccanoil Magic of Hydration Set, £39.85 - (includes a Hydrating Shampoo, Intense Hydrating Mask, All in One Leave-In Conditioner and mini Moroccanoil Treatment 10ml).
If you have a specific gift or budget in mind, we are happy to put together tailor-made gift sets too.
CHRISTMAS OPENING DATES:
Tuesday, December 21st: 9.30am - 8pm
Wednesday, December 22nd: 9.30am - 5.30pm
Thursday, December 23rd: 9.30am - 8pm
Christmas Eve: 9.30am - 2pm
Christmas Day: Closed
Boxing Day: Closed
Monday, December 27th: Closed
Tuesday, December 28th: Closed
Wednesday, December 29th: Closed
Thursday, December 30th: 9.30am - 5.30pm
New Year's Eve: 9.30am - 2pm
New Year's Day: Closed
Sunday, January 2nd: Closed
Monday, January 3rd: Closed
Tuesday, January 4th: 9.30am - 8pm
We hope you have a wonderful Christmas and a very happy New Year - love from all of us here. x
To book an appointment, or for more info, call the team on 01978 362816, email info@headofficehairstudios.co.uk or send us a DM on Instagram or Facebook.
Latest posts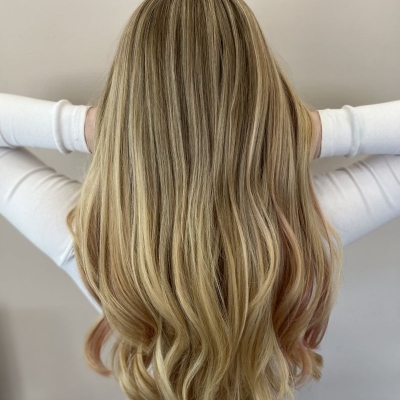 31/05/22
You've probably been given countless tips on how to look after your hair over the years. But how many...
---
03/05/22
Would you love salon-perfect hair every day? Are you obsessed with that professional feel and finish...
---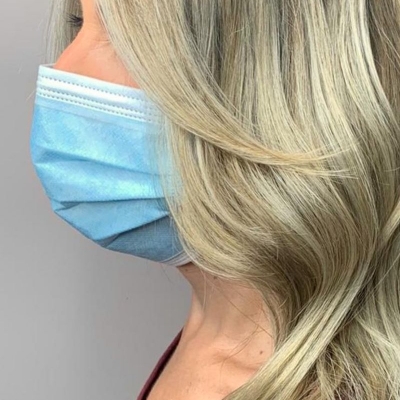 31/03/22
Curtain fringes. Blunt bangs. Side sweeps. Wispy eyebrow-grazers. Whatever you call them and whatever...
---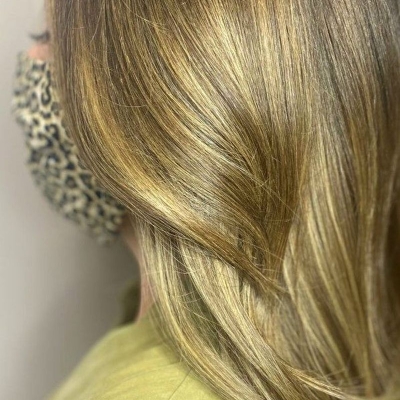 25/02/22
Have you ever seen someone with amazing hair, and couldn't tell if it was blonde or brown?If you have...
---
28/01/22
After months of behind-the-scenes planning, we're over the moon to announce that we're opening our first...